Coaches
---
Coaching Information
Coaches are needed for all levels of play.
All coaching staff (head coaches, assistant coaches and managers) are required to have a valid Respect in Sport Certificate within the last 5 years. To take your Respect in Sport Certification click on the logo below.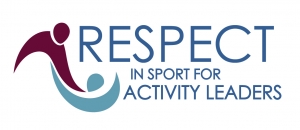 To be eligible to coach in the Provincial Championships you need to have completed the Community Softball level course. CLICK HERE for clinic dates.
CLICK HERE for a link to all the information needed to be a certified softball coach for Provincial Championships.
Visit Softball Manitoba for more information
2021 Season Only Coaching information:
For teams entering 'A' Provincials - one coach must have
Community Softball Ongoing Participation OR
All NESA coaches are required to have a Vulnerable Sector Screening Certificate and a Criminal Record Check.
If you do not have a Criminal Record Check with Vulnerable Sector Screening, we will contact you with information on how to apply online.
If you are interested in coaching softball in the North East area, follow these steps:
CLICK HERE to start
Select Coach/Staff Registration button

Choose Family Member, you may need to add a Family Member
Add your Respect In Sport Coach Certificate #
Add your NCCP #, if applicable
Select your Preferred Division. Select from Timbits Level 1 or 2, U10 A Female, U12 A Female, U14 A Female, U16 A Female or U19 A Female ONLY
Choose a Role. Select from Coach, Assistant Coach, or Manager
Sign the Waivers
Upload your Vulnerable Sector Screening file and enter the date it was completed
Upload your Criminal Record Check file and enter the date it was completed
Enter your Certification information
Submit your Registration
Coaching Resource - Game Plan & Line up Sheet
If you have questions about what's involved in coaching a softball team, please Contact Us.